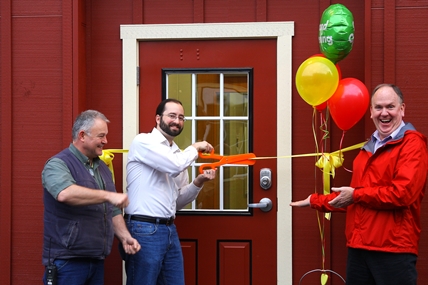 Today was a monumentous day for all of us at Fall Creek. We celebrated the much-anticipated opening of our new laboratory with a festive ribbon cutting ceremony. Our General Manager Scott Cully was absolutely giddy (as evidenced in this photo) that this big project was complete.
It was a great day for celebration. We are all very proud of our new lab.
Also pictured are Randall White, our Facilities Manager (far left) and Tony Shireman, our Lab Manager (middle).