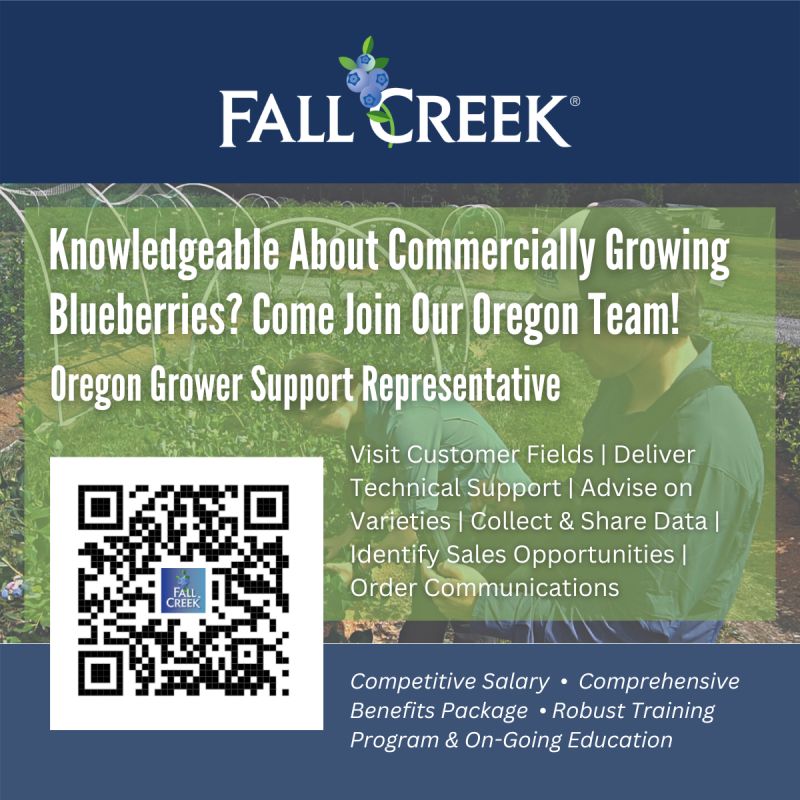 Our US & Canada Commercial team is recruiting for a knowledgeable Grower Support Representative based in Oregon serving our Oregon commercial blueberry growers.

Do you have a background in horticulture or crop sciences or perhaps experience in a commercial blueberry operation? Are you passionate about walking a grower's field and serving them right where they grow? Do you enjoy gathering and sharing data? Do you have a sales background or a drive to gain sales skills?

How would you like to be part of a multi-national sales and grower support team collaborating with team members across the globe? We are a growing company, offer a competitive salary and benefit package, and have a robust training and on-going education program.

If this interests you, please visit our website and apply online. We can't wait to talk to you.