It's National Tortilla Chip Day!
What better way to celebrate this crispy little snack adored by millions, than to pile a chip high with a heaping scoop of blueberry salsa. Fall Creek's home office receptionist and sales assistant Natasha share with us her recipe for Homemade Blueberry & Peppers Salsa. With a combination of jalapeños, habanero, bell peppers, and blueberries, it is guaranteed to brings the heat and the sweet.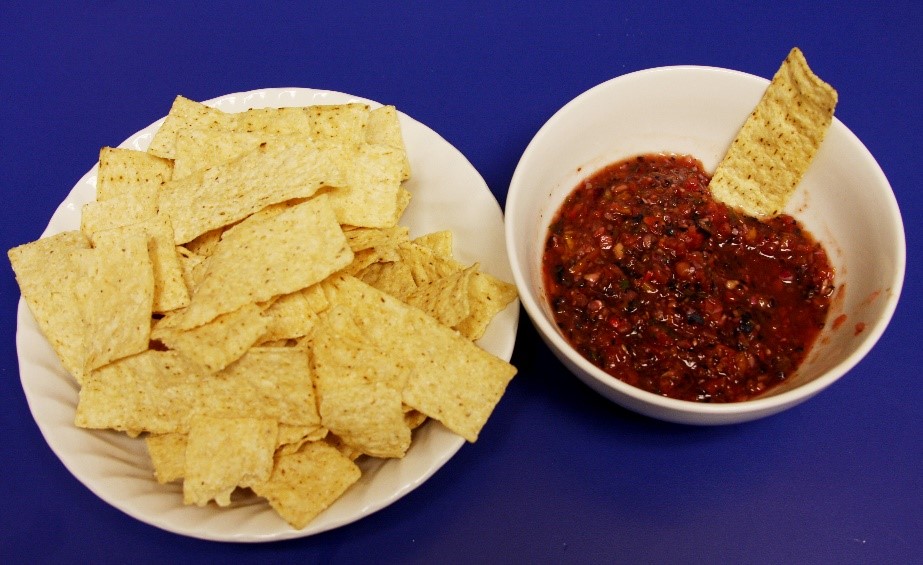 Natasha's Homemade Blueberry & Peppers Salsa
Ingredients:
(5) Cups Fresh Blueberries

(1) Yellow Bell Pepper

(1) Orange Bell Pepper

(1) Red Bell Pepper

(1) Green Bell Pepper

(3) Large Jalapeños

(1) Small Habanero Pepper

(1) Large Red Onion

(15) Firm Roma Tomatoes

(4) Cups Sun Gold Tomatoes

(2) Teaspoons Salt

(1) Cup Red Wine Vinegar

(1) Tablespoon Minced Garlic

(1) Tablespoon Lime Juice
Helpful Tip: Wear gloves when cutting the habanero pepper.
Directions: In a food processor or blender, add all ingredients and pulse to a chunky consistency. Refrigerate the salsa for 24-hours, or at least overnight, to give the flavors time to meld together. Finally, dig in with your favorite type of tortilla chip!