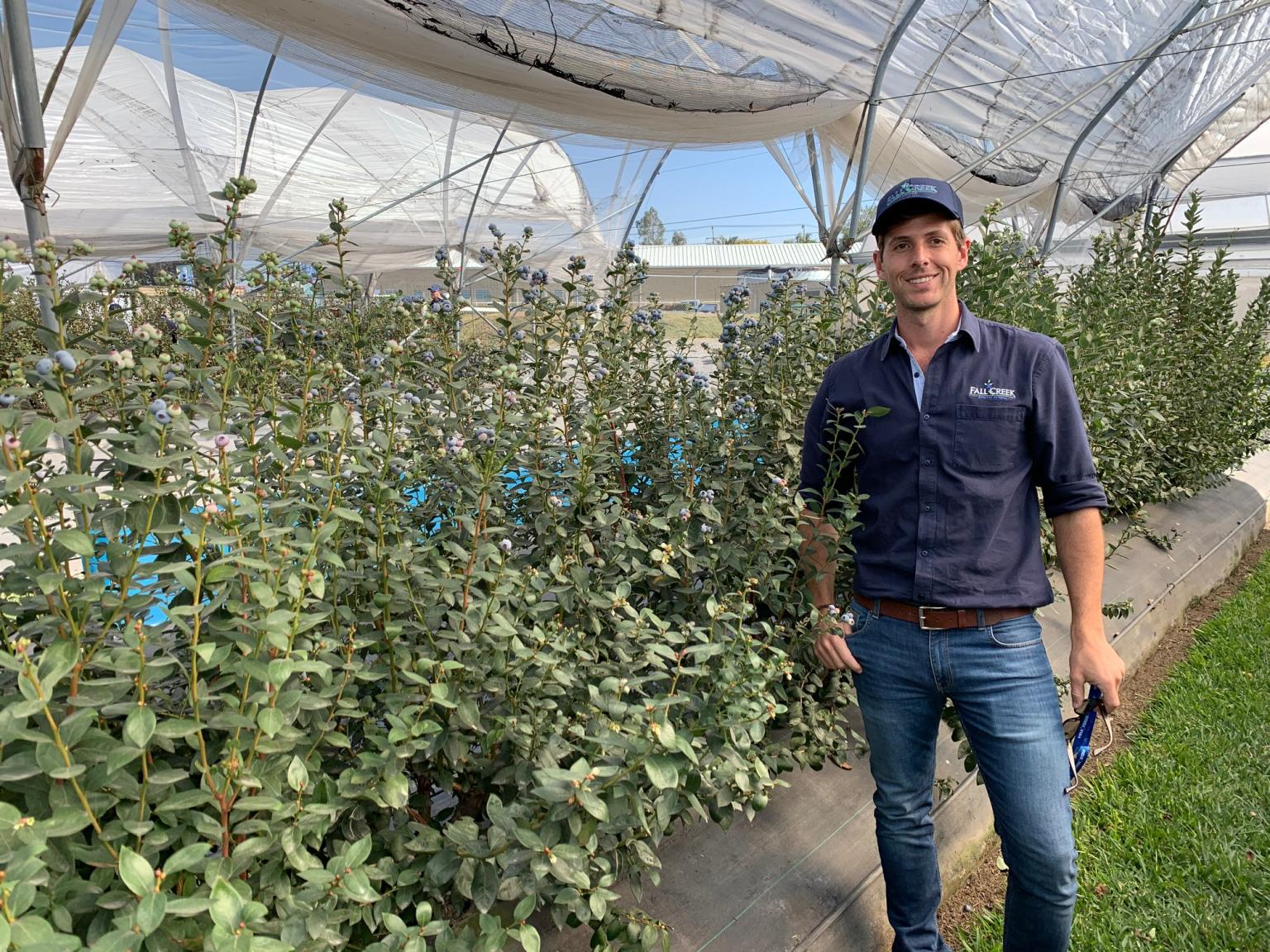 Dane Castle, as one of two sales and grower support representatives at Fall Creek Farm & Nursery South Africa, has now logged 20,000+ kilometers traveling the provinces of South Africa, and countries of Southern Africa, meeting with blueberry growers from Limpopo to Mpumalanga and Kwazulu-Natal, and from Zimbabwe to Kenya and beyond — all since he was hired last September.

The challenge and passion of growing has been with Dane his whole life — or almost — from age 5 when his family moved to a farm. Watching things grow sparked a passion in him that turned into a lifelong profession, starting with a degree in animal science from Stellenbosch University, where study breaks offered the opportunity to work on large commercial farms in Zambia, and then a move into large-scale lettuce and herb production and stints in Uganda and Malawi working in farm development projects after graduation.

Dane now brings all that experience to the world of blueberries. Look out for him as he continues to crisscross Southern Africa to support growers in thinking about and growing better blueberries, and delivering technical know-how to ensure grower success.