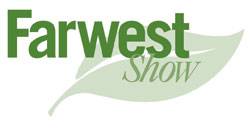 The Oregon Association of Nurseries' Farwest Show is just around the corner. Located at the Portland Convention Center, this show runs from Thursday, August 25th through Saturday, August 27th. This is one of the industry's best nursery trade shows. We've been an exhibitor at Farwest for many years and we'll be there this year with some exciting news. In addition, we have a new booth location: #10136 & 11135 so be sure to come see us.
Not only will we be an exhibitor but we will also be hosting our 2nd Annual Blueberry School on Thursday, August 25th at the Farwest Show. This seminar is for growers, nurseries and plant retailers and will be filled with good information about how to grow blueberries and maximize your blueberry program. There will be giveaways for all attendees. This seminar is well worth your time. We'll have more details here so stay tuned.
Remember to register for Farwest before July 31st to save $5 per person. You can register online here.
We look forward to seeing you at Farwest!