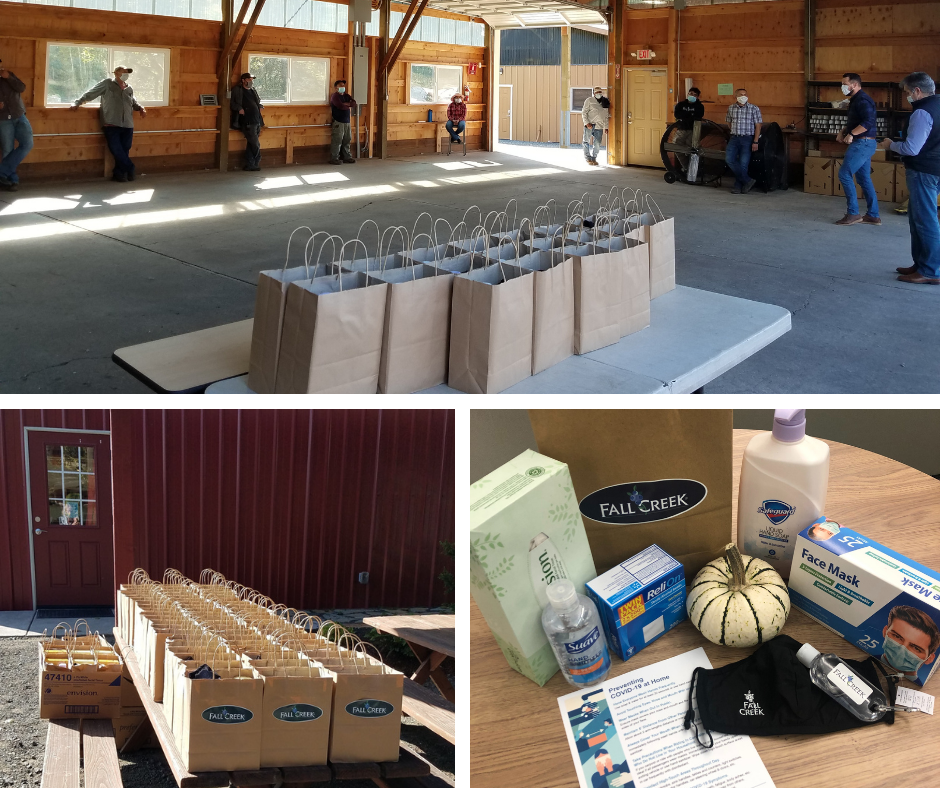 Like others, we at Fall Creek have worked hard to ensure employee health during this pandemic. We are grateful for our employees' commitment to new practices such as always wearing masks, distancing, temperature taking, frequent handwashing & more.
With winter ahead, we felt it important to help our employees ensure the health of their families at home too. We developed a gift bag of supplies to aid in preventing COVID at home including masks, sanitizers, liquid hand soap, disinfecting wipes, a COVID prevention tip sheet, & more. This week, CoCEOs Cort Brazelton & Oscar Verges visited our Oregon facilities to distribute bags to all employees and to thank them for their prevention efforts.
What ideas do you have for supporting employees during this challenging pandemic? We'd love to hear.