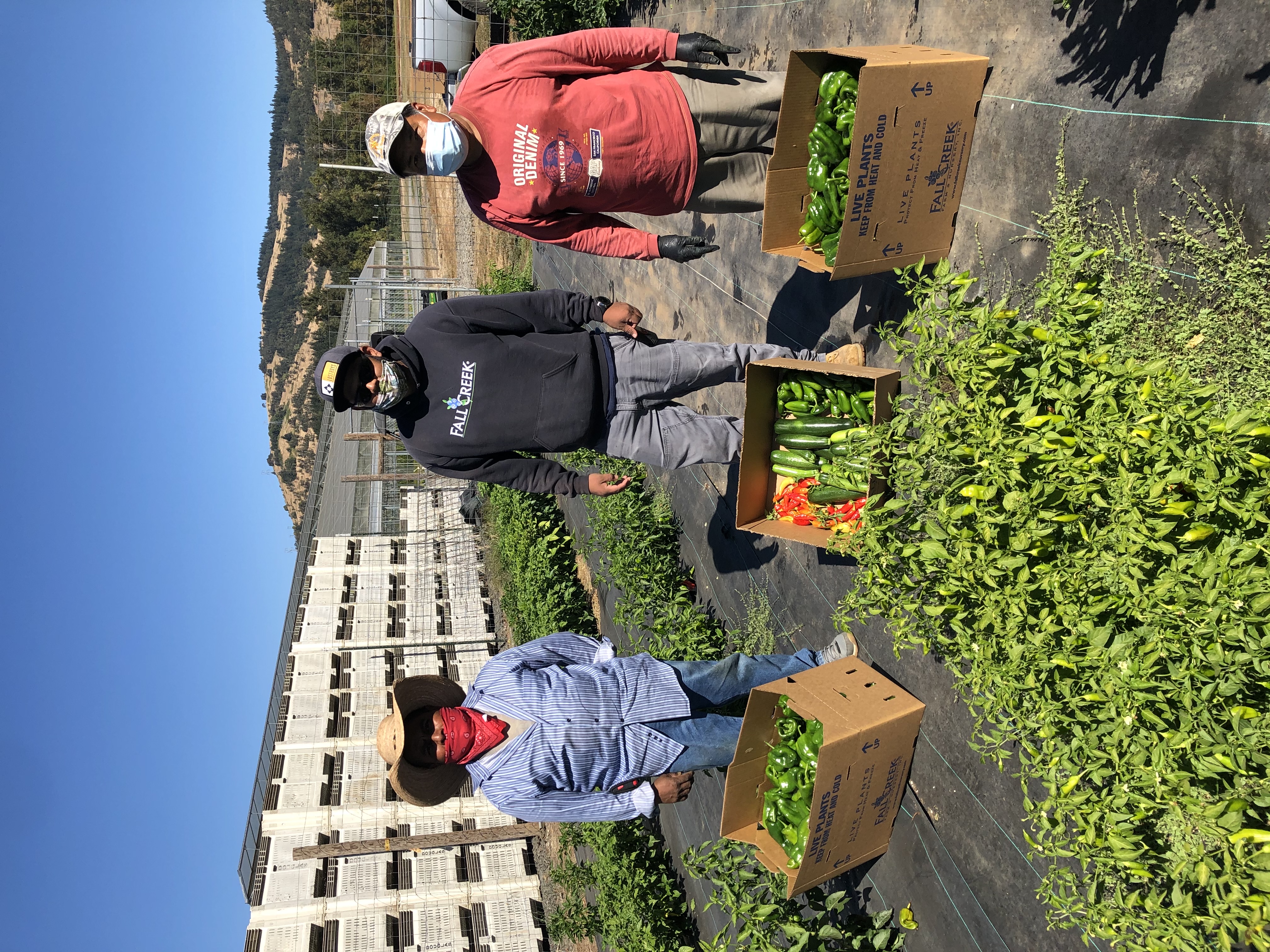 For a couple of years, Fall Creek's Oregon operations have had an employee garden at our Pleasant Hill farm. This year's half-acre garden, planted in May, is now producing bountiful crops.
Employees were asked what they'd like to see planted and the number one request was peppers so the garden now includes Anaheims, poblanos, jalapenos, bell, aji rico, Italian sweets, habanero, and aji crystal peppers. Tomatoes were also a top pick so heirloom varieties including Cherokee purple, Gold Medal, Old German, Purple Calabash, Sungold, Santiam, Hillbilly, and Fiorentino were planted. The garden also has zucchini, cucumbers, green beans, corn and more.
Each week, fresh and healthy produce is harvested from the garden and delivered in boxes to all our Oregon facilities for employees to take home. This has been a popular summer perk for people working at Fall Creek!
Here is an update:
Last week's harvest was 30 pounds of bell peppers, 40 pounds of anaheims, 40 pounds of poblanos, 50 pounds of heirloom tomatoes, 20 pounds of zucchini, 15 pounds of jalapeno peppers and more!