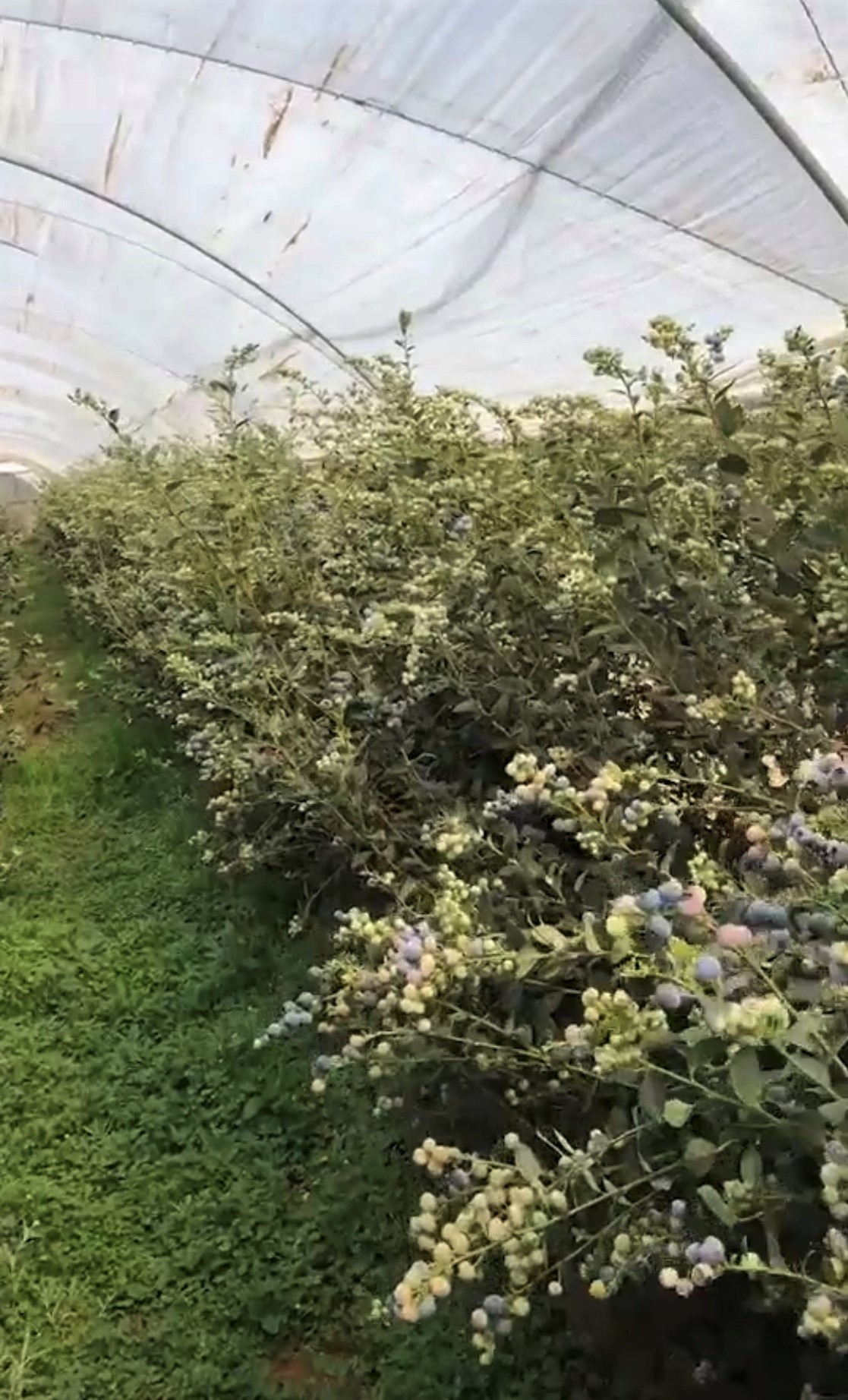 Today in the Michoacán region of Mexico, Salvador Alvarez shared this photo of Ventura loaded with fruit. These plants were planted four years ago and are on their third prune. With harvest October to January, Salvador anticipates fruit volumes of 4 kg per plant.
Ventura is a no-to-low chill variety from Fall Creek's breeding program and is popular among growers for his high yields, large berries, and adaptability through variety-specific management techniques.
If you are interested in learning more about Ventura, please contact Salvador or a member of Fall Creek's sales and grower support team in Mexico.